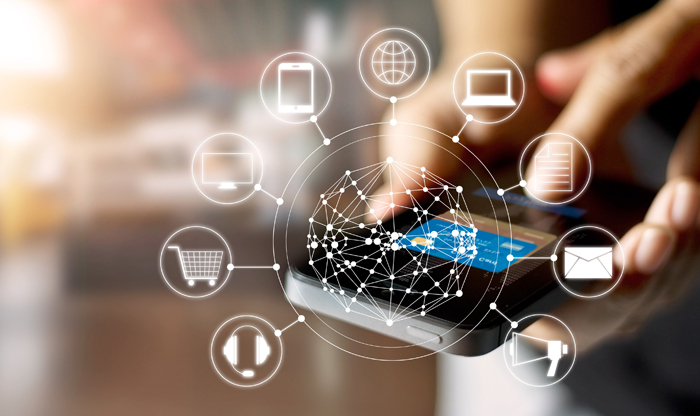 As technology continues to become more robust with developments like machine learning, archaic ways of physical processing will be a thing of the past. Mail services like enterprise digital mail are becoming more of a necessity than a luxury for many large companies. If you have not heard of organizations moving to a digital mailroom, you will want to read this entire article on its plethora of benefits. 
What is Digital Mail?
Digital mail is mail that was once received as a physical asset and has been converted through scanning to become digitized into a data-sphere. When physical mail is delivered to the digital mailroom it is received and scanned. From there it is then automatically encrypted, processed then sent to the appropriate recipients or groups. 
Enterprise digital mail is a digital mailroom platform that is implemented on an enterprise scale. An enterprise is a large company or corporation that spans many offices and often has a large number of team members. An enterprise digital mail solution will be able to handle mass amounts of mail for companies that have workers and clients that are scattered in location. Instead of the enterprise having a mailroom in each and every facility that it owns, all of the physical mail for the enterprise will be sent to a centralized location where it will be handled in the way we described above.
Why Digital Mail is Better
There are numerous reasons why digital mail is better than physical mail, but the main ones are:
Heightened security

Reduced Costs 

Optimum efficiency

Maximum control

Faster response times
During the process of physical mail delivery, there is no way to know who had access to what mail, and who had access to sensitive information. With digital mail, every piece of mail is accounted for and every person that has had contact with it is recorded and tracked. The only time the mail is not accounted for is between the sender and the postal service. Once the mail arrives at the receiving mailroom it is accounted for every step of the way.
Since physical mail can be a huge financial burden on a company in so many ways, the mere act of transforming to a digital mail platform alone can cut costs significantly.
As soon as the mail is scanned into the system it can be delivered to the recipients where they will be able to immediately read it and respond to it in a timely manner.
The enterprise mailroom software platform is robust and full of features that will allow the utmost control and tracking for administrators and managers.
Enterprise Mailroom Solutions
Enterprise mailroom solutions are cost-effective and relatively easy to implement. They also provide a way to receive, process, and distribute daily mail without any employees ever having to touch a single piece of mail. Touchless mail solutions cut down on the spread of germs and viruses. It is easy to see that technology is becoming more of the norm than ever, so business owners around the world will most likely turn to digital mail and wonder why they didn't do it sooner.