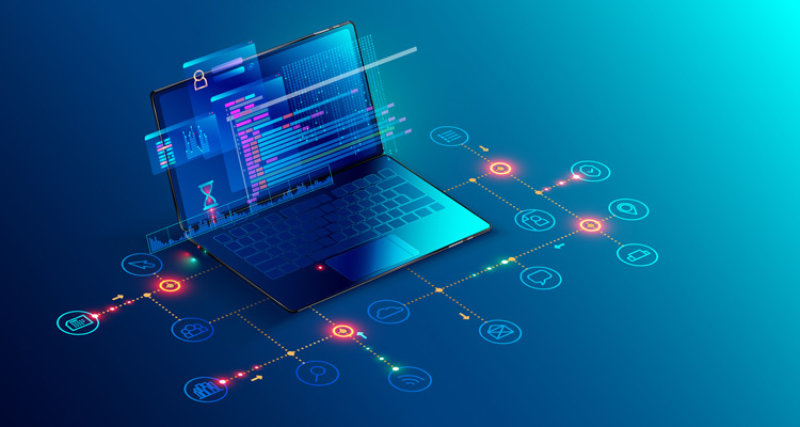 Workflow automation has remained a buzzword in the business industry for quite some time now. Workflows can simply be termed as a series of activities or tasks that are performed at a workplace daily. For instance, organisational socialisation and document approval are two of the most common mundane activities that need to be performed at all workplaces irrespective of the field or sector they belong to.
Workflow software is developed as a system that assists in mechanizing these daily business processes entirely or to a significant extent to reduce the human interference and efforts at a workplace and increase productivity and efficiency as well. 
If you are intimidated by the complexity and concept of workflow automation then this guide is a saviour for you. In this article, we'll elaborate on the basics and personalisation in enterprise workflow automation, discussing how to use it to extract your business goals and set things in order at your workplace.
HOW TO PICK THE RIGHT WORKFLOW SOFTWARE
If you've set your mind on integrating a workflow automation solution in your business processes but are struggling in making the final pick then you should take into consideration a few things. 
Firstly you need to look for alternatives that fulfil your motive behind the automation switch and have all the basic benefits offered by such tools like drag and drop form builder and many more.
More importantly, you should be sure if you need workflow software or business process management software. If you're a well-established big scale firm that is seeking professional assistance through customized solutions then BPM is the more suitable choice for you. But it should be noted that BPM software is an expensive alternative and most firms can efficiently manage their business process through Workflow automation itself.
HOW TO INTEGRATE WORKFLOW SOFTWARE IN YOUR BUSINESS PROCESS TO YOUR DESIRE
There are many ways in which you can utilize workflow automation software to benefit from its full potential yet we have mentioned below a few instances where you can see how you can use these tools as per your desire and requirements-
1.

Team Member's Organizational Socialization

Employee onboarding is a very crucial team building and strengthening exercise, still it's a practice ignored by most workplaces considering it as an after-process.

But it should be noted that early organizational socialization can serve as a huge influencing factor in assessing whether the recently hired employees have the mantle and skills to stick to their assigned job titles and roles in the long run. If a company adopts an intricately designed procedure to hiring and socializing with their employees then they can observe elevated employee retention up to 50%. To simplify and increase the proficiency of the organizational process, workplaces can also consider a trusted business process management solution to enforce it.
2.
Client O Socialization
Whenever you decide to associate with a new or potential client, your main aim is to leave a lasting impression through your first meet and engage them in your business strategies so that they are convinced to entrust you with their work. This can be made sure by ensuring that you embrace a professional and elaborately designed approach for your onboarding procedure to appeal to their managerial heads. To facilitate flawless execution of your plan it is recommended that you use any reputed simple workflow software to automate the entire process to eradicate the possibility of any human errors and save your time.
3.

Information/Content Promotion

Content marketing can be regarded as one of the fastest-growing means of marketing in the business world all around. A study reported that around over 53% of the existing businesses have already implemented content marketing techniques to advance and heighten their online presence and brand awareness on digital platforms.

This whole process might be overwhelming and demand extra time in certain busy workplaces that don't have the time and resources to dedicate to this initiative of workflow automation. Hence, for workplaces like these, there are many reputed enterprise workflow software like HighGear and apps that facilitate advanced automation techniques and get you the desired outcomes in an orderly manner with their skilled tools.

To optimize the full potential of all teams and attain optimum results from your content marketing campaigns, you should consider developing a workflow to coordinate the publishing and outreach process.
CONCLUSION
Through the course of this article, we aimed at reiterating the importance and benefits of integrating a workplace automation tool in your business process for better results. We also discussed how automation assists the efficient performance of daily tasks and elaborated on how you can use them to acquire your desired outcomes.
Now that you've acquired all the essential knowledge about utilising the full potential of the business process, if you integrate workflow automation, you can make an informed decision about the same.