A bite of moist, juicy chicken breast can fill your mouth with a blast of flavors and if cooked to the correct tenderness, can be one of the finest dishes. But how to get that juicy and moist chicken breast done perfectly? The outside needs to be crispy and the inside needs to be juicy and moist – that is when the chicken breast will be at its best.
One needs to understand that the major problem with cooking a perfect chicken breast is that it gets dry and overcooked. It is the time of prep and cooking along with the process of cooking that can help you get the best juicy chicken breasts cooked optimally.
Here is a recipe comprising of a couple of steps that can get you the best, juiciest chicken breast in a stainless steel cooker.
Steps for Getting the Best Chicken Breast
For getting the best juiciest chicken:
Get started with skinless chicken rather than the skin variant.
Needless to say that you should choose fresh meat for the recipe. Chicken that has been already cut and preserved in the fridge will not let you enjoy the juiciest chicken.
The next step is to properly season the chicken breast. This step is absolutely crucial because it will infuse the chicken breast with wholesome flavors, and make your chicken taste better. Now the question is, what will you apply as seasoning?
Salt, lemon juice, and black pepper are enough. You could simply get along with these three if you don't have anything at hand.
The lemon juice will make the chicken soft and tender.
If you love more flavor, go along with dried basil powder or garlic powder. Mixed herbs powder can also be great.
Finally, grease the steel cooker with white oil or butter and place the chicken breast in it, let the chicken breast piece cook for 5 to 7 minutes.
Flip it over and get the other side done for 5 to 7 minutes. Keep checking the chicken piece to prevent burning.
A juicy, crunchy chicken is now ready to eat.
Tips for Cooking the Best Chicken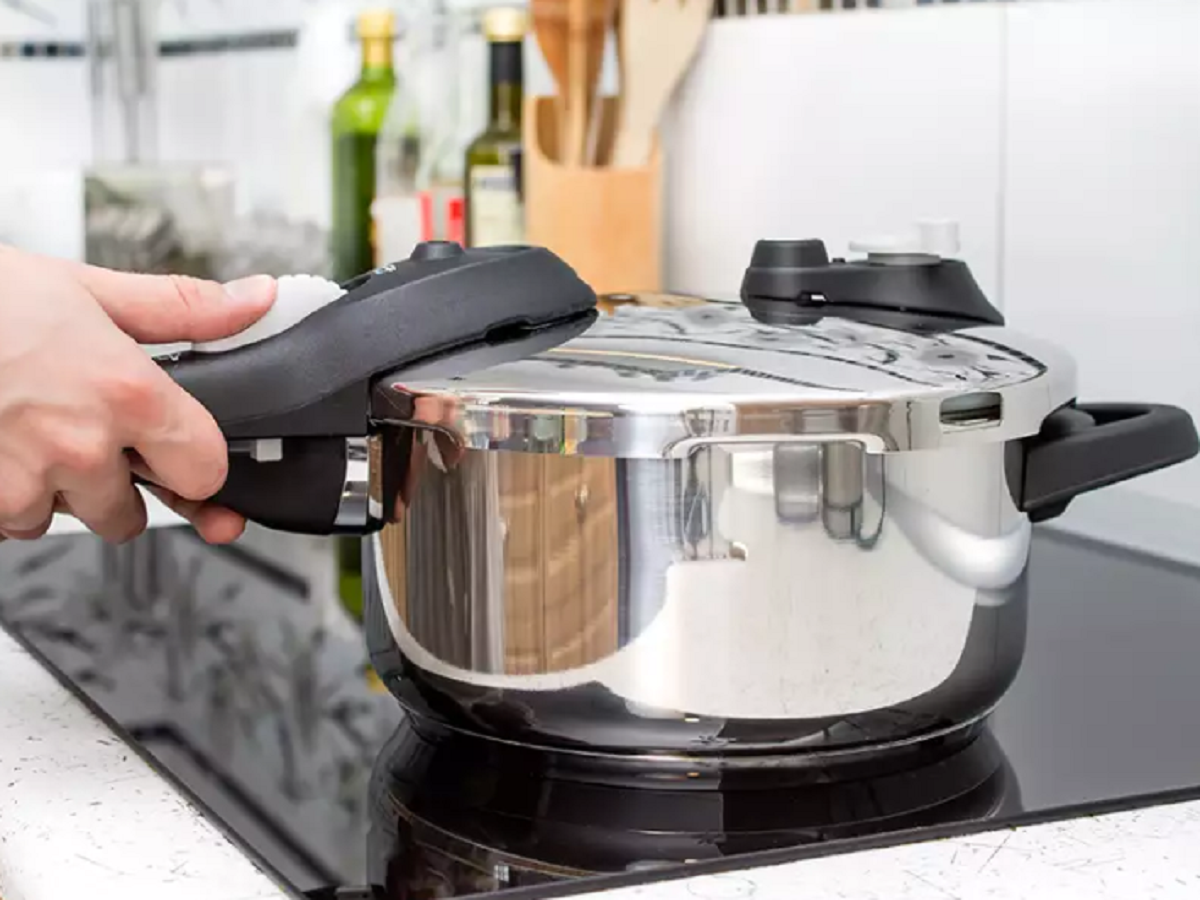 A pro tip to cook the chicken correctly is that the thickness of the breast should never exceed 1 inch. With greater thickness, the flavors don't penetrate inside and the chicken remains flavorless.
The second tip is to avoid using olive oil and get along with vegetable oil. With a high smoking point, vegetable oil prevents the chicken from burning.
Also never turn the flame towards high. Keep it low to medium.
If you are not yet equipped with the best steel cooker for cooking the juiciest, moist and soft chicken, you must check out the steel cooker collection of https://www.vinodcookware.com. Vinod cookware has the best collection of steel cookers that can withstand heat and cook the food in the best way while preserving its moisture. So, enjoy the meal with perfect taste with Vinod cookware.