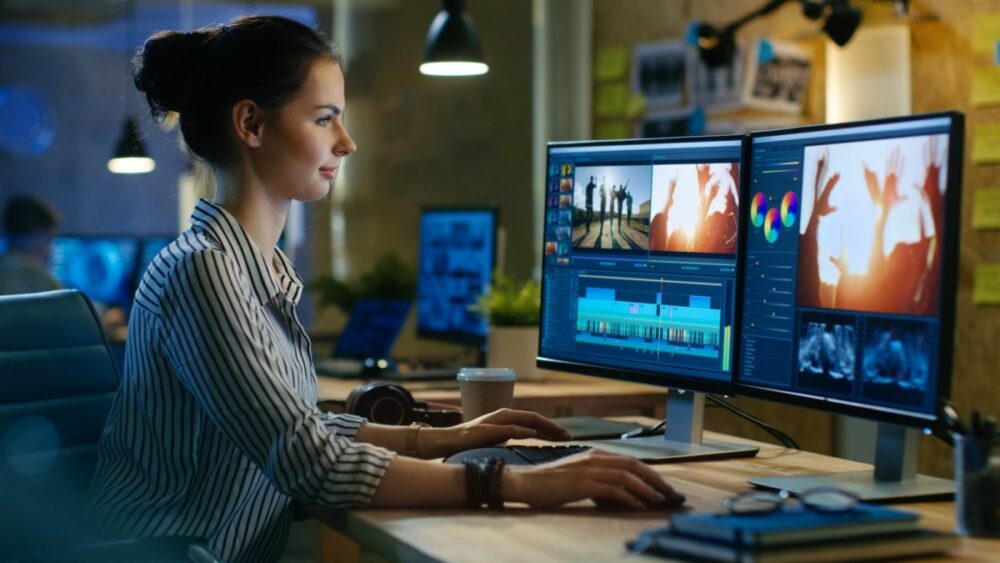 Major technological advancements like the introduction of digital cameras and smartphones have made it very easy for people to capture photos like never before. Therefore, we have more photos stored on our devices that we could actually publish on the different social media channels.
Well, you can even get over this problem now with the use of some amazing tools that will help you convert your photos into videos. This way, you can share all your favorite pictures and moments in the form of a short video with friends and families.
The same goes for businesses as well. Brands with video marketing objectives can showcase the pictures of the plethora of their products and services into a single video. This way, their potential customers get a clear understanding of business without going through the hassle of moving bit by bit.
So, are you all set to convert your pictures into videos? Not yet? What's the problem? Finding it too difficult? Use these 5 amazing photos to video conversion tools and forget all your difficulties:
Wondershare Filmora X
This is a simple video editing tool that will help you create professional-grade videos right from scratch. However, you can even use this tool for creating videos from pictures, including titles, text, transitions, filters, elements, overlays, and special effects.
Not only this, you can even share the videos thus created on different social media channels while saving them in varied formats. Apart from this, the tool also offers its users the flexibility of importing pictures to make videos in varied aspect ratios.
Filmora X also enables users to set up Crop to Fit or get a blurred background with its different settings and features. It also comes loaded with some of the most useful tools users can use to produce videos from photos.
The users of this website can add 3D transitions between their video shoots and even trim the videos created. But one thing they really need to factor in while creating videos from an image is that they can only use 30 images to make a single video and not more than that.
This might be a limitation, but incorporating 30 images in a single video can also be difficult and inconvenient. Users can even add music, text, and their company's logo to the videos and share them on different platforms.
Kapwing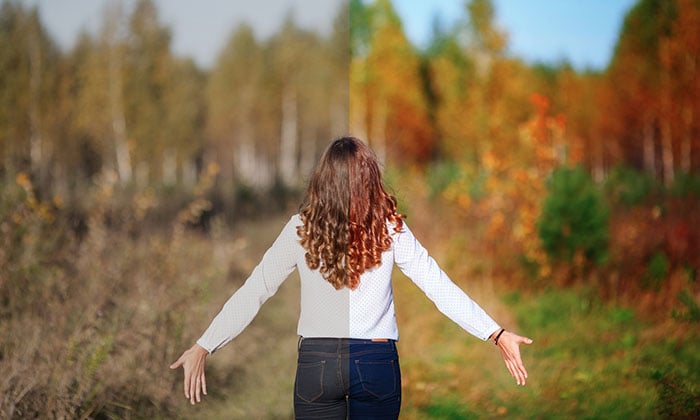 Yet another cool and convenient online tool for converting images into videos without going through any kind of hassle is Kapwing. This online video editing podium helps users perform a plethora of basic video editing activities such as adding text to videos, trimming them, and resizing them simultaneously.
This image-to-video conversion tool can prove to be very useful for the ones who are on the lookout for a quick way of converting images into videos. Not only this, but users also get the flexibility of selecting aspect ratios that perfectly fit the requirements of different social networks to which they would like to upload their videos.
InVideo
Looking for the easiest way of creating videos from pictures? You ought to use InVideo, the free online tool that will make it very easy for you to make video from images. You can easily convert almost any picture in any format to a stunning video with the use of this tool.
Remember, the videos created using this tool will surely have people talking about your products and your brand. The tool allows users to transform pictures into some of the most dazzling videos within the shortest time span.
It is a fun, simple, and fast way of using photos to create memorable videos that can be shared with friends, families, acquaintances, and prospective buyers through any social media platform.
The highly versatile and useful Image to Videos templates available here lets the tool do all the work. Hence, you can remain assured of growing the scale of your brand on social media.
The tool offers you the flexibility to make video from images and promote your business through these videos on Instagram and Facebook. This way, you will be able to reach a wider audience without taking much time.
Use images to make videos that explain the use of your services and products and take your business to great heights of success. You do not need to spend a huge amount of money on this work as this tool comes absolutely free of cost.
And yes, you also do not require any kind of training for using this image-to video conversion tool. It will take you just 15 minutes to convert your most attractive pictures into videos, and that too in mobile-friendly dimensions.
PicoVico
This will be the ultimate tool for you if you want to convert images into videos for professional or personal use. The only thing you need to do is create your account on this platform to start transforming images into charming videos.
You can create complete HD videos with songs and the perfect background only if you purchase the paid version of the tool. Nevertheless, even the free version is of great use as it comes loaded with some of the most basic features needed for the image to the video conversion process.
Movie Maker Online
Movie Maker Online would be the perfect tool for those who do not have truly beautiful photos to be transformed into videos. That is because the platform provides a rich collection of licensed images to be transformed into videos.
Apart from this, the users also get free music to use in their videos without facing copyright issues.
Conclusion
Transforming pictures into stunning videos has never been such a child's play, all thanks to the different online tools available for conversion. With these tools coming in handy, you can simply create wonderful videos from images in just a few simple steps and without taking much time. And yes, even without paying much. So, without delay, start using these tools and convert all your photos into videos within a few minutes!