Dedicated Server Hosting is one of the most reliable and secure web hosting services. As the name suggests, Dedicated Servers offer exclusive server resources to websites that are not shared or used by other users or websites present on the server. Since a single website solely uses the Dedicated Server's resources, this hosting service is usually costlier than other solutions but offers high uptime, performance, flexibility, reliability, and security.
It is crucial to understand that not every Dedicated Server or hosting solution can offer the benefits and features mentioned above. It depends on the web hosting provider and their server quality. Therefore, it is crucial to choose a suitable web hosting company that offers the best-Dedicated Server Hosting solution for your website that matches its requirements and server needs.
Here are five tips you must consider before buying a Dedicated Hosting plan for your e-commerce business website.
1. Reliable Network Quality
A reliable and robust network connection is important for keeping your website up and running and not facing server downtime issues. In addition, your website requires quality and consistent network connectivity to serve your customers 24×7 and enhance the user experience.
The quality of the network depends on the web hosting provider's network quality and your Dedicated Server's physical location. Therefore, it is crucial to test your hosting provider's network connectivity and consider the location factor before settling with their solutions for your website.
2. Technical Support
Every business comes across certain technical issues at some point. If your business does not possess an IT team, or even if you do, even they require some additional technical support for certain complex applications and business tasks from the web service provider.
In such situations, if you do not receive an instant response or support from your web hosting company, it can lead to a major loss of sales and business revenue. Therefore, you must choose a hosting provider that offers 24×7 technical support and is readily accessible to you whenever required.
3. Scalability
Scalability is an essential factor for a website's growth. Every business tries to grow its reach and thus requires more servers and resources to handle the growing demands successfully. Therefore, choosing a Dedicated Server Hosting solution that offers quick and easy server provisioning to adjust to the new resource requirements is important.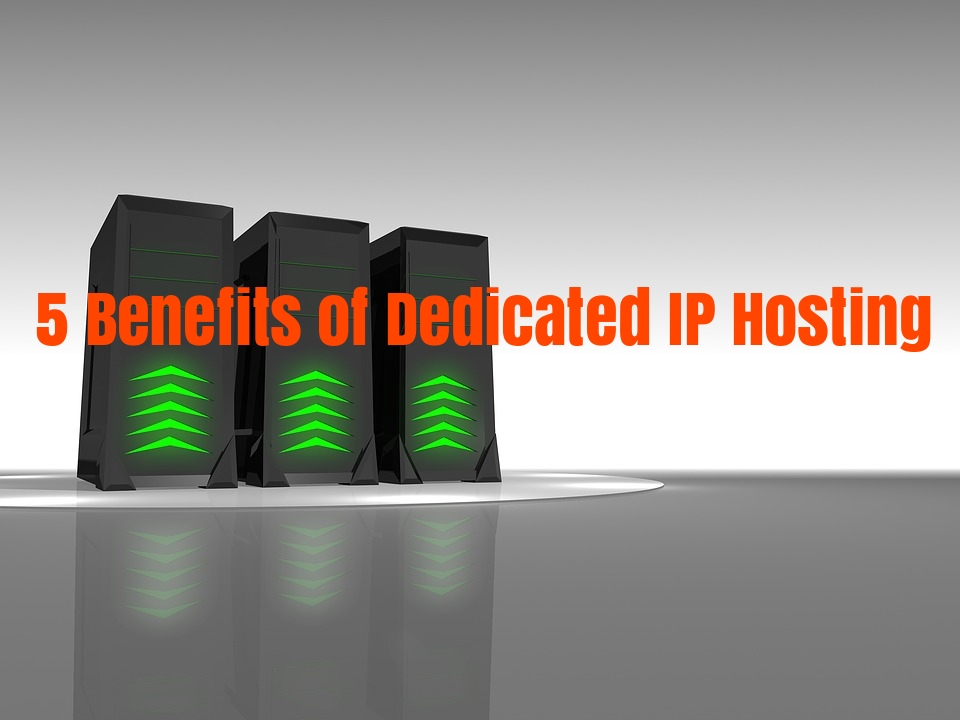 4. Server Management
You can opt for a Managed Dedicated Server, wherein the provider takes care of the server management such as updating operating systems, installing or monitoring software or applications, monitoring server functions, and more.
When you are looking at the server management aspect, the choice between Linux and Windows Dedicated Servers is critical as well. Linux Dedicated Servers are cheaper than Windows Dedicated Servers due to the open-source nature of Linux OS. However, Windows OS is GUI-based, which means it is easier to operate. If you are using Windows-based applications and languages, Windows OS offers compatible and convenient server management to customers.
In web hosting, a majority of servers use Linux, but there is a slight learning curve here when it comes to server management. However, you can install the GUI-based cPanel control panel to simplify server management.
5. Security Features
A suitable Dedicated Hosting solution should offer stable and the best security features to keep your websites secure from online threats. You must look for SSL certificates, firewalls, DDoS protection, intrusion detection and management, malware and virus protection, and other application and website security features from your hosting company.
In addition, your hosting provider must also provide a solid and reliable website backup strategy in case of unfortunate circumstances. Security must be your web hosting provider's primary concern and focus and offer relevant features and measures for the same.
Summing Up
To avail of the enhanced performance and security features, you must choose an ideal Dedicated Server Hosting provider for your website. Your hosting company's network quality, scalability, server management, technical support, and security features are essential before buying Dedicated Server Hosting solutions.